More Boating, Less Hassle.
Make the Most of Your Boating Season with a Boat Slip.

Welcome to the Gingerville Marine Center– your destination for boating convenience! Our boat slips provide a secure haven for boat owners, regardless of size and style. Whether you're looking for a protected spot in the harbor or a sunny spot with easy access to open water, we have it all.
With a wide range of amenities, our boat slips will make each of your boating trips more enjoyable. We offer friendly staff and plenty of parking. So don't wait any longer– come experience the convenience and ease of our boat slips for yourself today!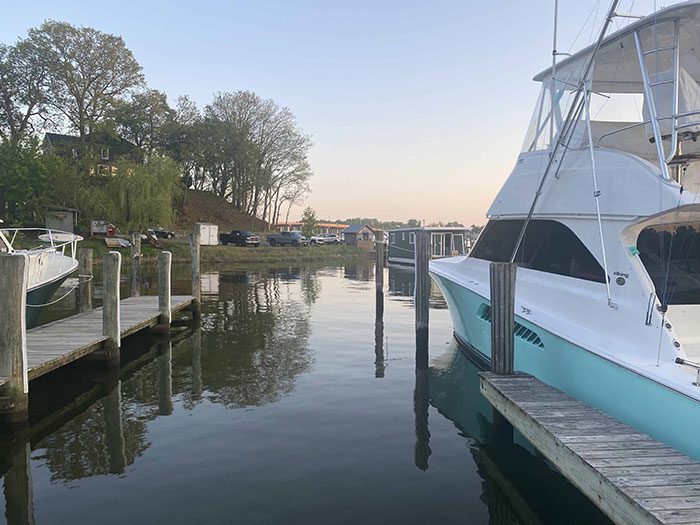 Everything You Need
Gingerville Marine Center offers everything you need to remove the chore of boating and replace it with adventure.

You're boat is in good hands going in, or coming out of the water with our marine Travelift.

We offer a variety of both wet and dry slips for your convenience.

Launch your boat or schedule services with ease from our mobile app, Speedy Dock.
Welcome To Gingerville Marine Center

Tucked away just off the South River on picturesque Gingerville Creek in Edgewater, MD, Gingerville Marine Center offers something for everyone. This location is suited for boaters of all types, allowing for easy access to some of the hottest fishing spots on the Chesapeake Bay as well as popular day trip destinations, such as St. Michael's and the Baltimore Inner Harbor!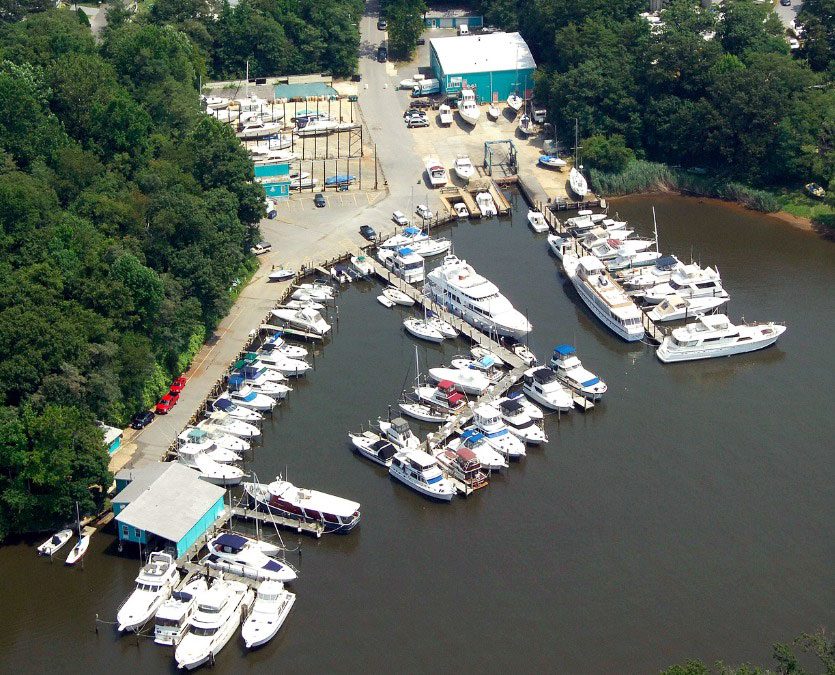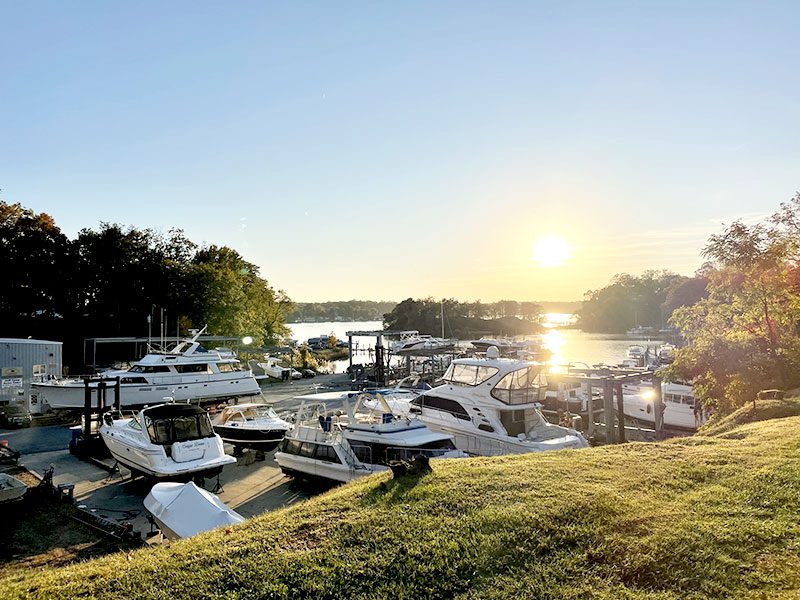 Are You Ready For Boating Convenience?

Gingerville Marine Center has 62 slips on the water and can accommodate vessels up to 80ft with a 10ft draft. There is 1×30, 2×30, 1×50, and 2×50 AMP power available, as well as an array of amenities on-site.
Waterfront Restaurants
Several waterfront restaurants are nearby with docking for your boat. Grab a snack going out or coming in for the day.
On-Site Mechanic
No need to load up your boat for services when you can schedule maintenance right here in the marina.
Customer Lounge
Relax in our FREE customer lounge. Perfect for waiting on your party to join you or just need to wind down after a day on the water.
Haul-Out Services
Our well-trained operations staff will see that you and your boat are well cared for at any one of our locations!