You Deserve These Amenities
Check Out All Of The Benefits At Gingerville Marina!

Welcome to Gingerville Marina! Whether you're a seasoned boater or just getting the hang of it, we have everything you need to make your experiences on the water enjoyable and memorable.
From seasonal slips to full-service maintenance, our friendly staff will ensure that every moment spent at our marina is comfortable and stress-free. Our modern amenities include restrooms & showers, Travelift, an events area, a customer lounge, and more. Plus, you'll find plenty of waterfront dining opportunities nearby – so why not visit today and see what we can offer you?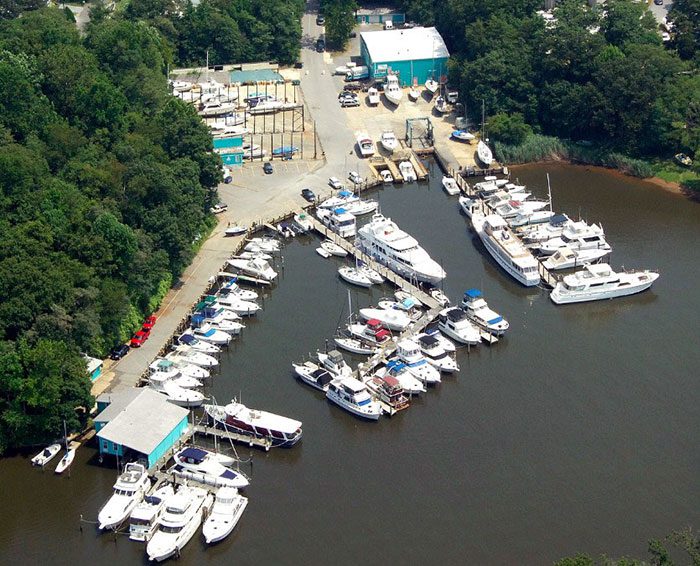 When looking for a marina, having access to shower and bathroom facilities can be a great convenience. Whether it's for preparing for a day on the water or cleaning up after a long one, having these amenities close by can help make your day more enjoyable.
Drop-In & Haul Out Services

Boating is one of the best ways to relax and have fun on the water, but it can be a lot of work. That's why having drop-in and haul-out services at your marina makes it so much easier. With just one phone call or use of our app Speedy Dock, you can get your boat in the water and ready to go. It's fast and convenient, and you don't need to worry about the hassle of doing it yourself.
Plus, when you're done for the season you can use our haul-out service to get your vessel cleaned and maintained before winter storage.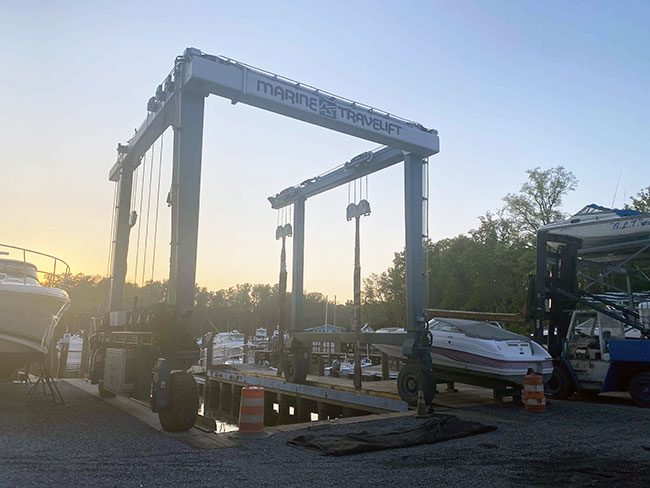 When you have your event at a marina, the convenience is unbeatable! Not only does it guarantee an unforgettable experience for your guests but it also offers easy access to fun water activities like fishing and sailing. Everyone can come together on the docks or go out and explore the waterways in their own boats.
Not to mention, there's plenty of extra space available to add even more decorations or amenities – the possibilities are endless! With all this plus the beautiful waterfront backdrop, hosting your event at a marina is perfect for any occasion.

When you bring your boat out of the water in preparation for a new season, or when you're putting it back into the water after repairs, you can rest assured that our marine-grade Travelift will get the job done safely and quickly.
At our marine center, we know that your boat is an investment and we want to help you protect your investment by providing quality service every time.
With our marine Travelift, you can be sure that your boat is in good hands!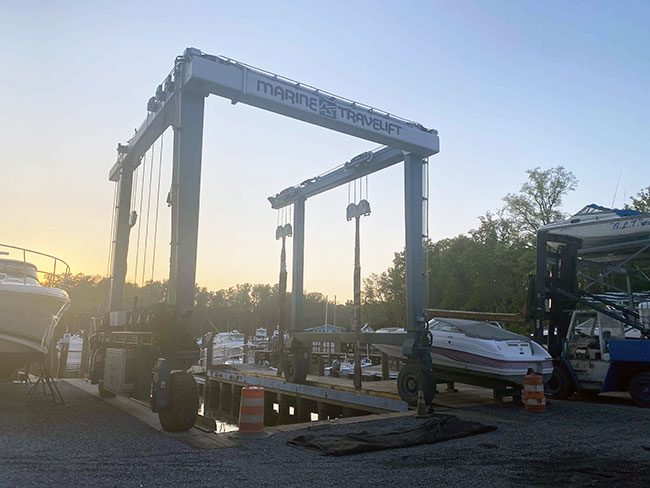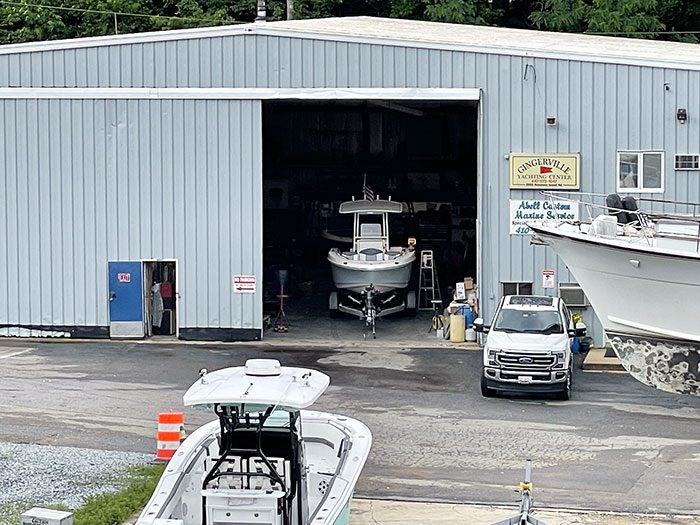 At Abell Custom Marine Services, expert technicians are here to provide the very best in boat repair and maintenance services, no matter what type of vessel you own!
Specializing in all major engine and sterndrive manufacturers for sailboats, power boats, and PWCs. Our commitment to quality means you can trust us to get the job done right.