Welcome to Gingerville Marine Center! We are a family owned and operated marina located just five minutes from Annapolis, Maryland.
Gingerville Marine Center

At Gingerville Marine Center, we care about your complete boating experience. Whether you own a pleasure craft, fishing boat, or commercial vessel, our marina offers dry and wet slips for all size vessels as well as Abell Custom Marine located on the property to provide professional boat repairs.

Located in the marina is South River Boat Rentals, which makes us the perfect choice for day-trippers and vacationers alike. Our location on the South River offers access to the Chesapeake Bay in a matter of minutes, so if you're looking to do some fishing, dolphin watching, exploring lighthouses, or simply relaxing and enjoying the sunset, come to Gingerville Marine Center.
Let us share with you why boaters find Gingerville Marina so special. Contact us today for information on slip rental availability or boat rental specials.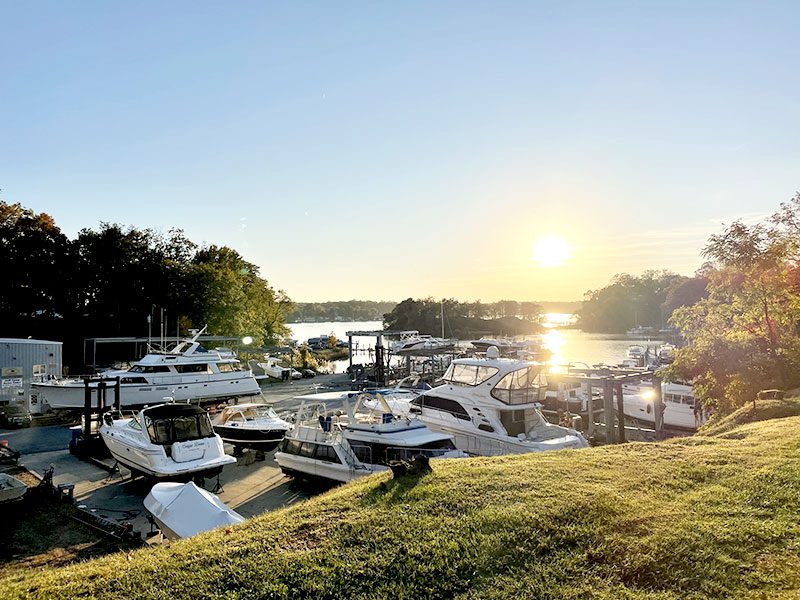 Waterfront Restaurants
Several waterfront restaurants are nearby with docking for your boat. Grab a snack going out or coming in for the day.
On-Site Mechanic
No need to load up your boat for services when you can schedule maintenance right here in the marina.
Customer Lounge
Relax in our FREE customer lounge. Perfect for waiting on your party to join you or just need to wind down after a day on the water.
Haul-Out Services
Our well-trained operations staff will see that you and your boat are well cared for at any one of our locations!