Cruise To A Better Boating Experience With Gingerville Marine Center
Get ready to experience more of what you love with the top-of-the-line marina services and amenities that make boating easier, faster, and more enjoyable than ever before.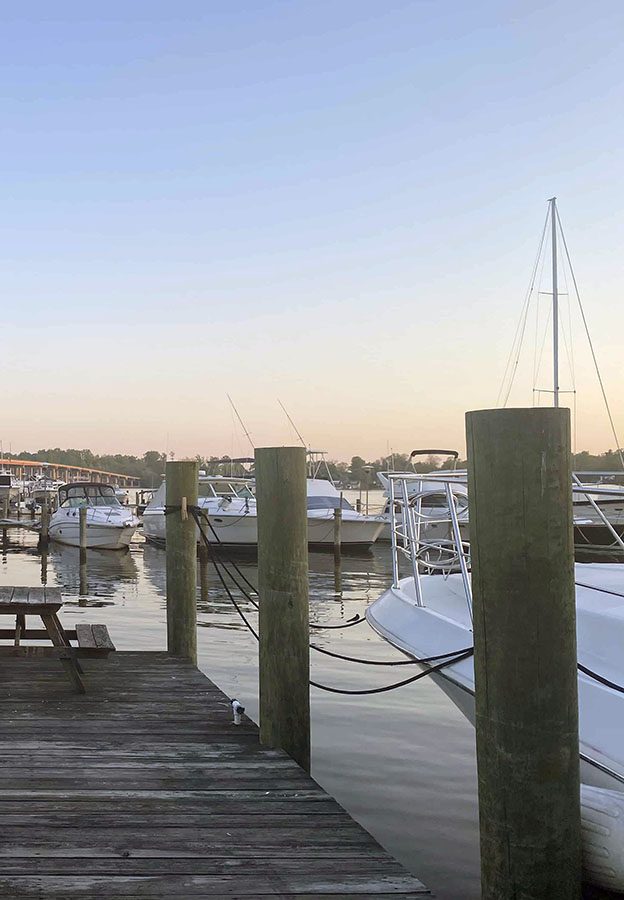 Welcome to Gingerville Marine Center

Gingervielle Marine Center is a full-service marina located in Edgewater, Maryland. We offer a variety of storage options including wet slips, dry slips, winter storage, and more.
We pride ourselves on providing high-quality service and customer satisfaction. With our convenient location and modern facilities, we are the perfect destination for weekend getaways or longer cruises up the Chesapeake Bay. Come experience our commitment to excellence today!
At Gingerville Marine Center, you can enjoy all the benefits of a peaceful and tranquil marina without the hustle and bustle of crowded launches.
With plenty of waterfront restaurants nearby, it's the perfect place to dock your boat and have a meal. Best of all, Gingerville Marine Center is just minutes away from Annapolis – providing a short commute for those who enjoy a laid-back atmosphere. 
With a marina slip you can remove some of the "chores" of boating, like trailering up, fetching gas, and finding launch sites.
Our launch is in a protected harbor with quiet waters and no crowds. Don't struggle to get your boat in the water.
Download the Speedy Dock app and schedule your launches to have your boat ready to go upon your arrival at the marina.
Keep your vessel in pristine condition with our haul-out services, detailing and Abell Custom Marine, located on the property. 
With all the conveniences of our marina, you will enjoy more boating and less time on all the preparation and maintenance that comes with getting your boat on the water.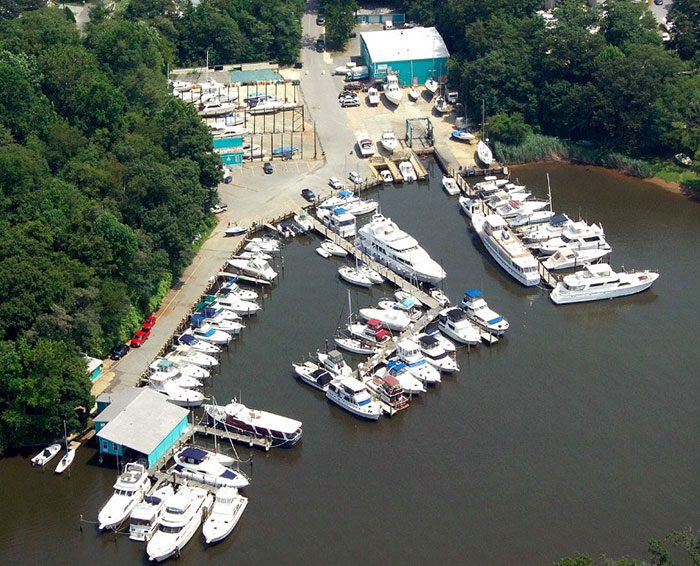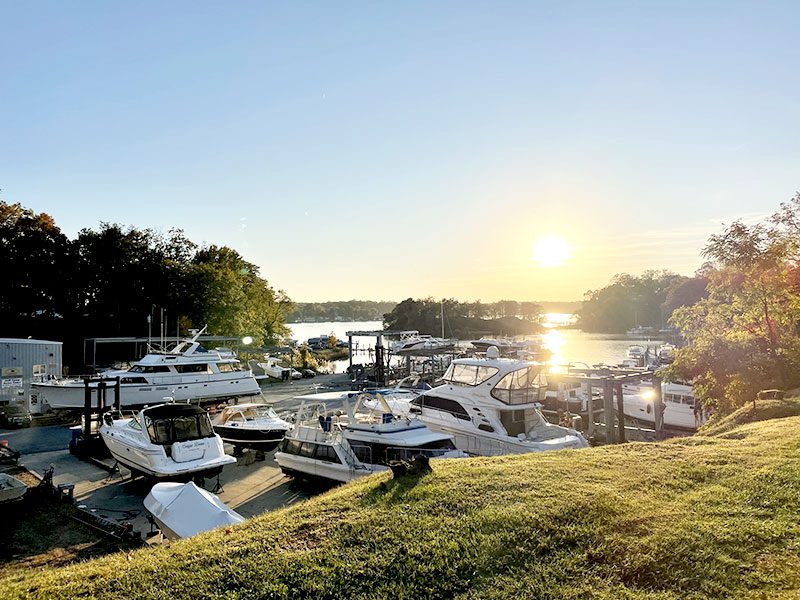 Are You Ready For Boating Convenience?

Gingerville Marine Center has 62 slips on the water and can accommodate vessels up to 80ft with a 10ft draft. There is 1×30, 2×30, 1×50, and 2×50 AMP power available, as well as an array of amenities on-site.
Waterfront Restaurants
Several waterfront restaurants are nearby with docking for your boat. Grab a snack going out or coming in for the day.
On-Site Mechanic
No need to load up your boat for services when you can schedule maintenance right here in the marina.
Customer Lounge
Relax in our FREE customer lounge. Perfect for waiting on your party to join you or just need to wind down after a day on the water.
Haul-Out Services
Our well-trained operations staff will see that you and your boat are well cared for at any one of our locations!

We believe in upfront, transparent pricing at Gingerville Marine Center. Simply fill out the form below and we will email you our PDF pricing guide right away, without the need to set up a tour. 

"Small family-owned business great staff and accommodations"
"Great yard. We had a mechanical failure doing a delivery from Stonington CT to Solomons Island MD and had to tuck in overnight to patch up things up. This yard was very accommodating to a yachtsman in need."

Make Launches Easy With SpeedyDock!

Simply request a launch online or with the SpeedyDock app, and your boat will be ready at the scheduled time. When finished boating, simply let us know through the app, and your boat will be returned to storage.